Discover Your Dream Career: Uncover the Ideal Job for You
Join our dynamic team at Le Physio Clinic, a leading healthcare provider dedicated to enhancing the well-being of our customers. With 9 years of excellence, we've treated over 18,000 clients and are expanding our facilities to become one of Bangkok's largest clinics equipped with cutting-edge technology.
Specializing in various physical issues, from poor posture to post-surgery recovery, we are committed to delivering top-notch care.
Join our 50-member strong team and become part of a supportive environment with regular team activities, company dinners, and trips. Engage in our commitment to support Triathlon sports through sponsorship and participation.
Junior Physiotherapist Position

Qualifications:

Bachelor's degree in Physiotherapy or related field.
Valid state licensure and certification.
Knowledge for Pilates will be an extra

Experience:

Entry-level candidates welcome; relevant internships or clinical rotations preferred.

Responsibilities:

Conducting patient assessments and creating personalized treatment plans.
Monitoring and documenting patient progress.
Collaborating with the healthcare team.
Assessing Front desk team for special request online chat.

Skills:

Strong interpersonal and communication skills.
Ability to work independently and as part of a team.
Proficiency in relevant therapeutic techniques.
English will be an extra.

Schedule:

Full-time position with flexibility based on clinic needs.

Training and Development:

Opportunities for continued professional development and training internal and external
Learning basic Pilates knowledge
Learning Myofascia Release

Benefits:

Competitive salary.
Health and medical benefits.
Access to clinic facilities for personal wellness.
Special package to access to free Pilates exercises.

Work Environment:

Supportive and collaborative team culture.
State-of-the-art clinic facilities.
Blue air condition for pure air quality
Dedicated staff room (Included Free water supply)

Professional Growth:

Opportunities for career advancement within the clinic.
Opportunities to reach expertise level
Opportunities to integrate education team
Senior Physiotherapist Position

Qualifications:

Master's degree in Physiotherapy or related field.
Minimum of 3 years of experience in clinical practice.
Current state licensure and certification.

Expertise:

Demonstrated proficiency in advanced therapeutic techniques.
Specialization in different areas will be considered, Neuro, Sport injuries etc.

Leadership and Mentorship:

Ability to lead and mentor junior staff.
Provide guidance and support to enhance team performance.

Clinical Responsibilities:

Conduct thorough patient assessments and develop comprehensive treatment plans.
Oversee and monitor patient progress.
Collaborate with interdisciplinary healthcare teams.
Helping management of the clinic.

Professional Development:

Commitment to continuous learning and staying abreast of industry advancements.
Contribute to clinic-wide training and education initiatives.

Schedule:

Full-time position with flexibility as needed for patient care and team collaboration.

Benefits:

Competitive salary commensurate with experience. from 24,000THB (+ Commissions + License Fee + Transportation + Lifestyle)
Health and medical benefits (Generali private insurance)
Retirement and/or pension plans. (Providence fund retirement)
Free package to practice Pilates.
Special investment to assist external courses.

Work Environment:

Collaborative and innovative clinic culture.
Access to state-of-the-art facilities and resources.

Professional Growth:

Opportunities for leadership roles within the clinic.
Support for research and publication activities, if applicable.
Integrating Education Team for internal staff and universities
Conduct comprehensive assessments and provide tailored treatment plans for clients presenting with various conditions, including:

Poor posture
Sports injuries
Spinal problems
Alzheimer's
Parkinson's
Post-surgery rehabilitation

Employ advanced equipment such as PMS, AF, Shockwave machines, showcasing expertise in Myofascia release techniques acquired through internal training.
Collaborate with reputable universities in Thailand to establish educational partnerships. Contribute to shaping the future of physiotherapy by actively participating in training programs aimed at nurturing the next generation of physiotherapists.
Our commitment extends beyond immediate care; we strive to continually enhance our therapeutic approaches and contribute to the broader field of physiotherapy.
Benefits of Employees
High-fin salary exceeding market standards.
Accepting both young certified and experienced physiotherapists with conditions based on experience.
Generous holiday packages.
Transportation and nutrition packages.
Company-provided water, snacks, and coffee in our state-of-the-art facilities.
Fitness and sports support to keep you physically active.
Comprehensive internal and external education packages.
Uniforms provided.

Healthcare Assurance Employees
Le Physio Clinic: We prioritize the well-being of our team by offering comprehensive medical welfare coverage. This includes support for both inpatient and outpatient cases. Our employees have the flexibility to apply for medical welfare at government medical services, private medical facilities, and our in-house healthcare services, ensuring accessible and reliable healthcare options.
Provident fund for Employees
A provident fund is a fund voluntarily established by employees and their employers, comprising contributions of employees who are the provident fund's members along with the contribution of the employer. The objective of a provident fund is to provide a guarantee to its members and their families in case of members' resignation, retirement, disability or death. A provident fund consists of four components, i.e.,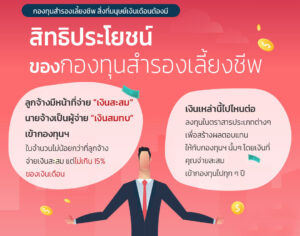 Strategic Alliances: Elevating Physiotherapy Excellence through Partnerships with Premier Universities in Thailand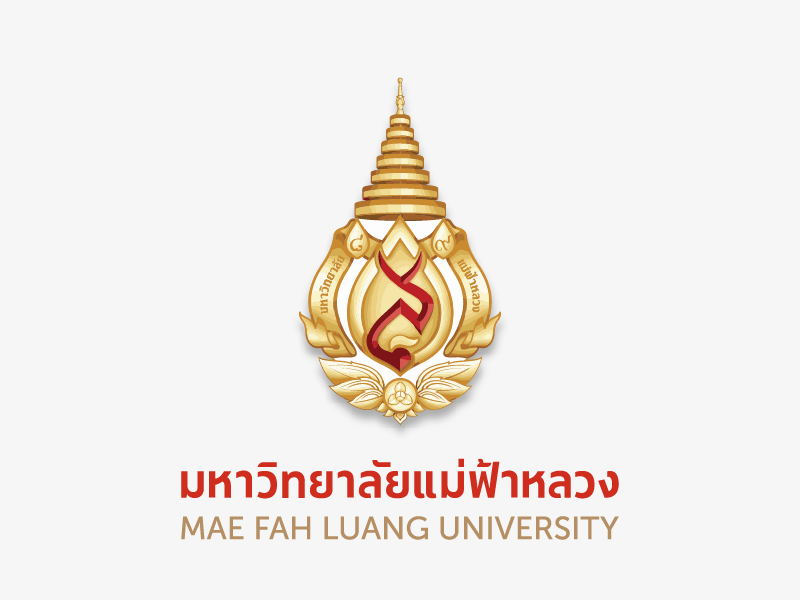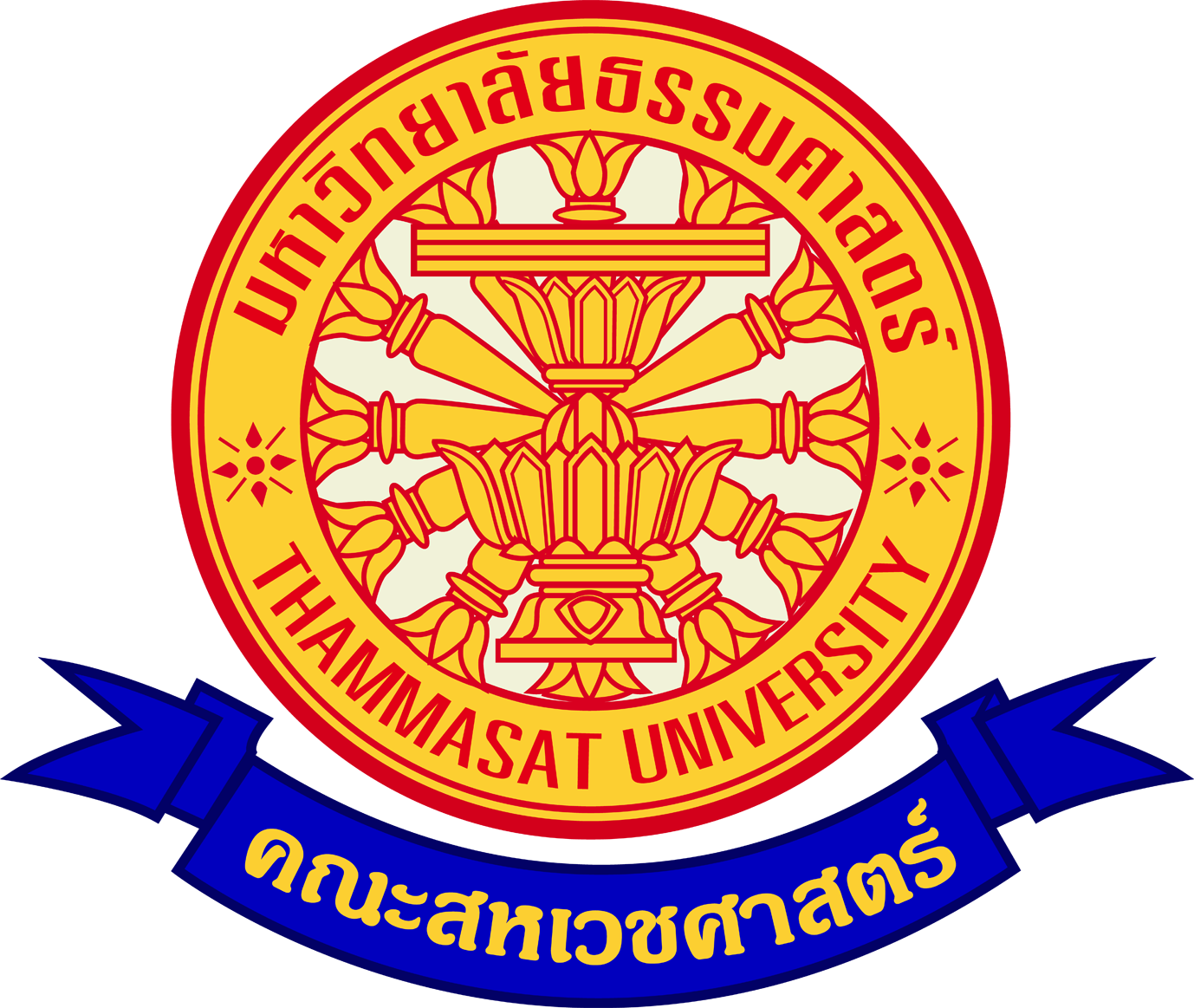 Team Activities & Culture
Le Physio Clinic's Annual Celebrations: Our management team organizes biannual company dinners, offering an opportunity for the team to come together, enjoy delightful meals, exchange secret gifts, and create lasting memories. Join us for a festive time of camaraderie and celebration at both mid-year and end-of-year gatherings.
Kickstarting the Year with Adventure: Every January, our dedicated management and HR team plan an exciting company trip to enchanting local islands. It's a time to share free moments, forge stronger bonds, and bask in positive vibes with colleagues and friends. Join us for an unforgettable experience and create lasting memories together!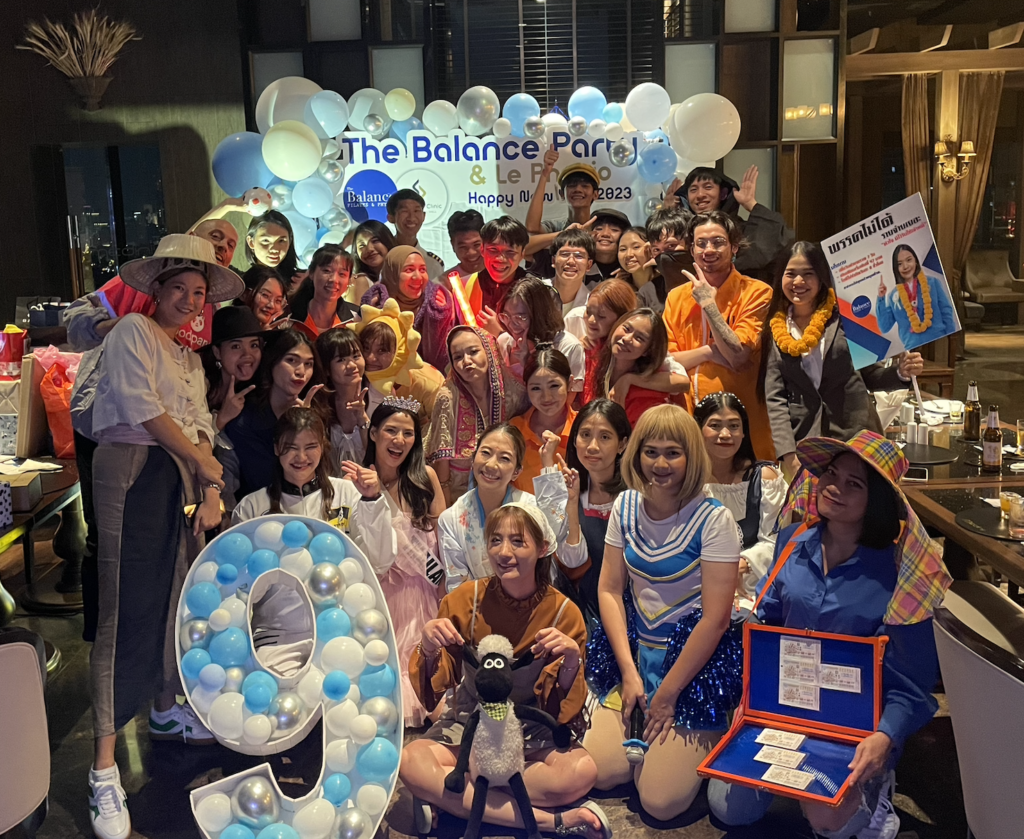 Staff Lounge - Life at Clinic
Creating a Haven for Our Team: At Le Physio Clinic, we prioritize our staff's well-being. We've established a private and rejuvenating space for our beloved team to unwind and share lunchtime with colleagues. Our facilities are equipped with kitchen amenities, daily fresh fruits, and complimentary water. Ensuring a pristine work environment, we've invested in cutting-edge technology, including Blue Air machines, to guarantee the highest quality of air and create an optimal atmosphere for work and relaxation.
Conveniently Located Near Asoke's Famous Food Court: Embrace the culinary delights of Bangkok at Le Physio Clinic, situated in close proximity to one of Asoke's most renowned food courts. Indulge in authentic local Thai cuisine every day, adding a flavorful touch to your daily routine. Enjoy the convenience of savoring real Thai food just steps away from our location.
Sponsoring Tridash Thailand
Le Physio Clinic Proudly Sponsors Tridash Thailand: As sponsors of the national triathlon league, we are dedicated to supporting all athletes, providing assistance with injuries and pre/post-race tensions. Additionally, we encourage our own staff to participate, fostering a shared appreciation for the spirit of sport. Join us in promoting health, wellness, and the thrill of competition!